Syncronys Newsletter- May 2021
Welcome to the first edition of the SYNCRONYS quarterly newsletter. The goal of the newsletter is to connect with SYNCRONYS customers and stakeholders to share news about SYNCRONYS, industry news and update you on valuable insights that may be beneficial to your business and associates.
SYNCRONYS, the rebranded health information exchange for New Mexico is launching the state-of-the art HIE that will serve as a groundbreaking care collaboration model for the rest of the country. This is in accordance with the vision of the Centers for Medicare and Medicaid Services (CMS), to enhance, utilize and share health information and technology. This program will greatly expand the capabilities and reach of the HIE with a focus on clinical and financial outcomes to support New Mexico stakeholders.
---
SYNCRONYS has a Customer Engagement Team to be the primary contact for customers. The team includes the Director, Onboarding & Training, four Customer Relationship Managers (CRMs) and is led by the Chief Administration Officer. The CRMs will be the customers primary point of contact and are assigned work by segments of the market, hospitals, payers, health systems, physician and provider clinics, behavioral health, Indian Health Service and Tribal Health facilities, skilled nursing facilities, long term care, hospice, home care, corrections facilities, and diagnostic facilities.
Our customer relationship managers bring our health information exchange solutions to our clients, in this first edition of our newsletter we would like to introduce the team and take a moment to allow you to get to know them.
Mona Benally is partnering with hospitals, Indian Health Service, Tribal Health Facilities and free- standing Urgent Care Clinics to improve quality of healthcare by onboarding customers to the health information exchange. Mona enjoys being a part of something that makes a difference in healthcare for New Mexico and where she can use her skills and knowledge as well as push herself in areas that she is unsure of. Mona shared, "I would like our customers to know SYNCRONYS has expanded its services and tools to improve care coordination and better healthcare for patients and residents. My husband and I enjoy supporting the arts, including concerts and live performances. We also take part in our native traditional ceremonies and gatherings. In my free time, I enjoy sewing, watching movies, and fishing, and camping with my family."
Jerry Martinez focuses on our Skilled Nursing Facilities, Home health and Hospice agencies in New Mexico. Jerry stated, "I enjoy knowing that I can make a positive impact in New Mexico, where I live and grew up and raised my kids." Jerry is 100% invested in the people and culture of New Mexicans. "What I share with my customers is in order to "tell the story" of a patient's journey through the healthcare system, it requires a joint effort in sharing patient data into the health information exchange. Each part of the patient's data is part of a puzzle that will show how the patient moves through all the healthcare services they need and use. Think about the impact we can make to help New Mexicans with an accurate longitudinal health record, the time and lives that will be saved as each provider shares vital health data. As a member of my community, I enjoy visiting the elderly who are part of my life. I share food from the local school and church food banks which often offers fresh vegetables and fruit, a necessity for building a strong immune system. In my free time I enjoy riding my motorcycle, camping, reading and cooking and learning about past time natural healing remedies. If I am not with my family, you'll find me outdoors in the mountains. You can't beat the fresh air and the ability to slough off the everyday stress in that type of environment."
Gene Lincoln supports the Corrections and Detention Facilities and has an extensive clinical background as a registered nurse. Gene has always enjoyed the great variety of job options that allows him to choose interesting and challenging opportunities. Gene shared, "I want my customers to know, here at SYNCRONYS we are a singularly focused and experienced group of people that are performing a very difficult task with grace and humor. In my community I support Road Runner Food Bank and buy anything from kids trying to accomplish projects. In my free time I enjoy woodworking, I make bowls, toys, salt/pepper grinders, and other cooking items."
Renee Sussman is working with independent ambulatory providers and the Federally Qualified Health Centers to get connected to the HIE. Renee's career has been long and varied and she has enjoyed every aspect of it. Renee stated, "I cherish the people I have met during my career, those who have come and gone from my life as well as those who have stayed. I would like to let my customers know, it's all about connections!" Renee is a big part of her community assisting the local health care clinic with COVID testing and serves as a vaccinator at the local community vaccine clinics. The things that occupy Renee's free time include, hiking, pickleball and this summer, she plans to take up kayaking.
April Salisbury works with the Behavioral Health clinics, the State of New Mexico Department of Health, University of New Mexico Hospital, Sandoval Regional Medical Center, diagnostic imaging and clinical laboratories. April stated, "I enjoy the variety of interesting tasks and the people I work with who are intelligent, kind, and passionate about what we do to improve healthcare." April wants her customers to know that there is a window of opportunity for New Mexico's healthcare community! There is unprecedented support to improve health information interoperability in our state. Whether a practice has an EHR or not, we can help them adopt technology in baby steps or with ambitious integration between their system and the health information exchange. Never before have we been able to offer so many potential solutions for settings like medical clinics, behavioral health, emergency medicine, corrections, case managers, and hospitals, but the time to take advantage of the financial support for interfaces and workflow integration is short. In support of her community April has been a walk-team captain in the Walk to Defeat ALS for over ten years and she walks to honor two friends from her church. To benefit ALS, April also provide snacks and sodas for sale in the office. During her free time April loves live music, exploring new places, and being out in nature. Indoors, April can be found sewing, streaming classic films and quirky series like Doc Martin and Eureka.
The Customer Engagement Team is led by Terri Stewart, Chief Administrative Officer. Terri has over thirty years of experience working in healthcare in New Mexico. Most of her time has been spent building statewide not for profit organizations, Terri joined the SYNCRONYS team in April 2020 and is excited by the opportunity to expand the health information exchange. Terri is committed to working with the SYNCRONYS team to build a useful and customer friendly HIE to support the healthcare community in the state. When Terri is not working, you will most likely find her on a tennis court. Terri also enjoys hiking, cycling and the beautiful vistas in New Mexico. On the odd chance she is found indoors, Terri enjoys cooking, baking, and watching classic movies and documentaries.
---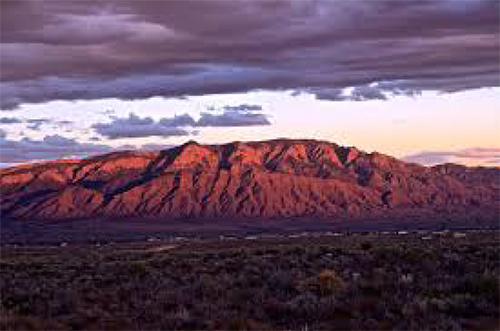 Legislative Update
In New Mexico news, SYNCRONYS is pleased to share that HB 269 – Amendment to the New Mexico Electronic Medical Act, was signed into law by Governor Michele Lujan Grisham. The passing of this bill amends the 2009 law for electronic medical records and aligns the state law with the federal Health Information Portability and Accountability Act (HIPAA). SYNCRONYS appreciates the support of the members on the Board of Directors, customers, constituents and our employees who contributed to the successful change to this law, by either testifying or by contacting their representatives. When in place on July 1, 2021, this will align state privacy rules with federal privacy rules and will help ease the administrative burden.
Look for an update in the next Quarterly newsletter on how this change in the EMRA will improve your access to patient information in the SYNCRONYS clinical data repository.
---
NATIONAL News of Interest: It is no secret rural healthcare has its challenges in New Mexico and elsewhere, below are excerpts from a recent article highlighting the criticality of HIEs in improving patient care in our rural areas.
Strengthening Patient Care as a Rural Health Information Exchange – by Christopher Jansen April 14, 2021 – It's hard for providers in remote locations to deliver high-quality and coordinated patient care without a rural health information exchange (HIE).
HIEs are crucial for connecting communities and ensuring patient medical records are available at all times. While interoperability remains a significant issue for HIE implementation, HIE connectivity is becoming more prevalent across the country.
According to the 2019 American Hospital Association IT Supplement published by the Office of the National Coordinator (ONC) for Health IT, there was nearly a 40 percent increase in the proportion of hospitals that used a national network to find patient data between 2018 and 2019.
On the other hand, state, regional, or local HIEs were the most common method utilized by hospitals to find patient data from outside providers, jumping from 46 percent of providers using a smaller HIE in 2018 up to 53 percent that did in 2019.
And while 80 percent of medium to large hospitals participated in either a state, regional, or local HIE network, adoption lags behind in rural areas. Only 68 percent of small, rural hospitals participated in HIE networks. Less than 50 percent of small, rural, and critical access hospitals (CAHs) participated in national and state, regional, or local HIE networks.
Implementing an HIE extends interoperability and improves health data access. Interoperability is essential in a rural state like Montana, where individuals often travel far and visit multiple healthcare facilities for care.
One way to build and run a successful state-designated HIE is to partner with vendors to give clients a broader range of tools to improve patient data exchange and patient care.
For example, a successful statewide HIE could integrate a separate enterprise master patient index (EMPI) vendor, a notification alert vendor, a clinical data repository (CDR) vendor, and a social determinants of health (SDOH) vendor. If the HIE wants to replace a tool in the system or find another solution, it can integrate a new tool without blowing up the entire infrastructure.
Leaders at BCSS used that partnership strategy to integrate a medication history information system to help clinicians with drug orders.
"The integration brings a different level of knowledge about the patients to the participants of the HIE," Thompson said. "Not only do we get to see what prescriptions that patients are prescribed, but we get to see if they filled their prescription, and we get their complete medication history."
See the full article here – https://ehrintelligence.com/news/strengthening-patient-care-as-a-rural-health-information-exchange
Visit our Website syncronys.org