SYNCRONYS is a not for profit organization formed in 1990, aimed to improve healthcare for all New Mexicans. SYNCRONYS is the State of New Mexico's designated Health Information Exchange (HIE). Previously known as Lovelace Clinic Foundation Research (LCF), in October 2020 LCF was re-branded as SYNCRONYS, the new brand of the New Mexico Health Information Exchange. Ever expanding its services and participants, SYNCRONYS has been a state leader in healthcare information technology initiatives for over a decade. The organization is recognized by the New Mexico Department of Health as its agent for hospital public health reporting.
Innovative services, technology, analytics and research to provide high quality, comprehensive, secure information and knowledge when and where it is needed to facilitate optimal healthcare for New Mexicans
Perfectly informed healthcare for New Mexico

The core solutions SYNCRONYS provides its customers to improve healthcare for all New Mexicans, include access to the aggregated longitudinal clinical record through the clinical portal, prescription drug monitoring program, diagnostic quality images, patient alerts and notifications, interoperability solutions and high value use cases and insights. Additional value-added features include Direct Secure Messaging, data analytics and access to advance directives and MOST forms. Data analytics dashboards will be available to users.
SYNCRONYS is powered by Orion Health, a health-specific software company delivering population health management solutions. SYNCRONYS enables the electronic exchange of patient health information among different and unrelated healthcare organizations to provide timely access to a patient's information in one centralized record.
SYNCRONYS complies with state and federal legal and regulatory requirements to protect the privacy and security of patients' health information. SYNCRONYS and Orion meet national and international standards for data security and interoperability.
What type of information is available in the HIE?
The SYNCRONYS Core Data Set includes: Patient Demographics, Allergies, Encounter History, Diagnoses, Medications, Insurance Information, Immunizations, Procedures, Problems List, Laboratory Results, Pathology Reports, Radiology Reports, and Clinical Notes (including Discharge Summaries); information provided varies by organization. The Core objective is for the HIE to exchange a standard data set (US Core Data for Interoperability -USCDI) between over 80% of New Mexico's hospitals, tribal/IHS hospitals/clinics, skilled nursing facilities, long term care, home health and hospice and 40% of independent clinics and behavioral health clinicians. The HIE will engage with correction facilities and detention centers.
SYNCRONYS EXECUTIVE LEADERSHIP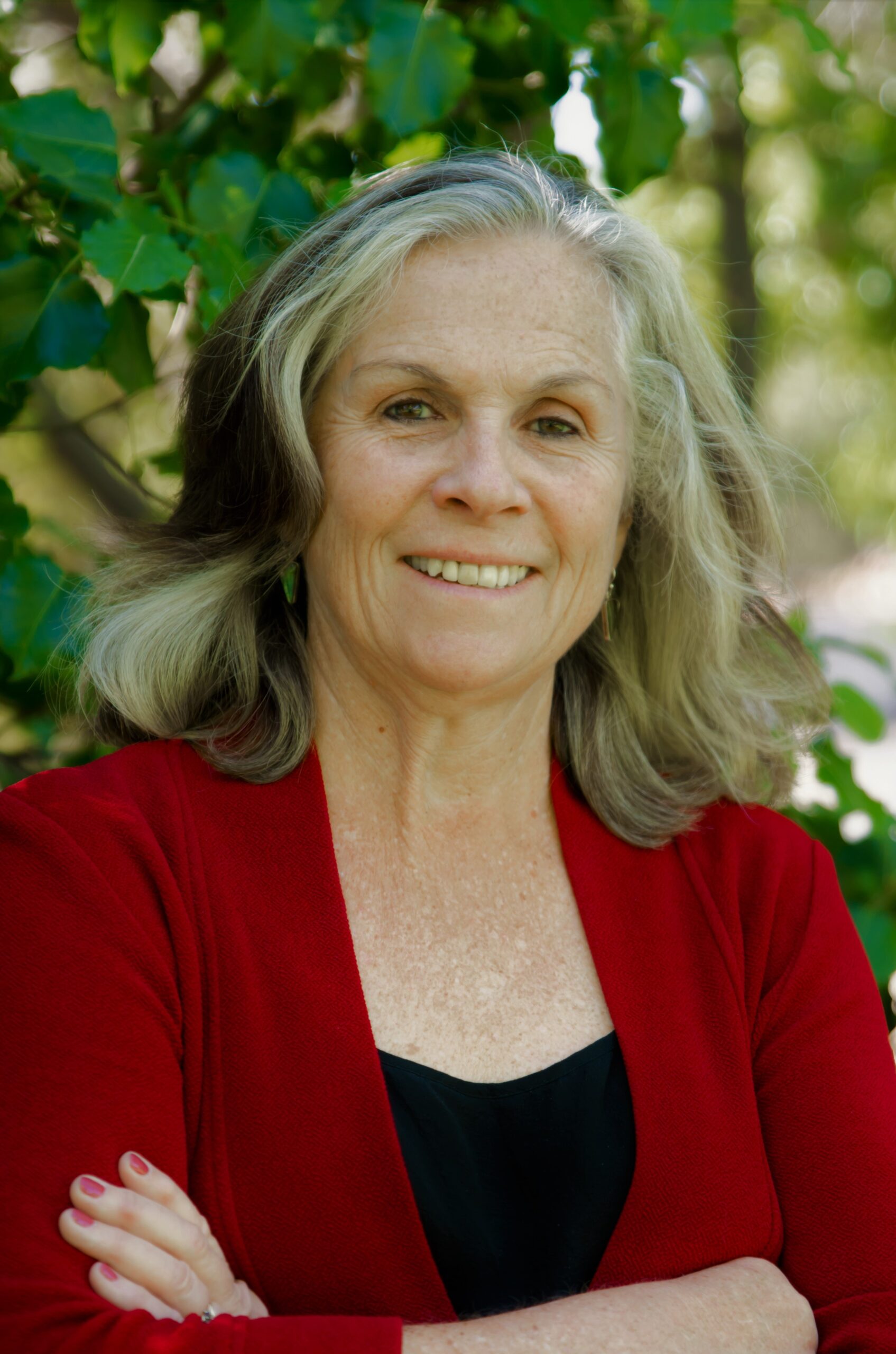 Terri Stewart, MS HCA, MT (ASCP)
President and Chief Executive Officer
Terri Stewart has over 30 years working in diverse health care settings, 25 of these years have been working with complex, statewide not for profit healthcare related organizations in the state of New Mexico.  Ms. Stewart has held executive leadership positions with clinical laboratory organizations, oncology cancer research networks and in the physician practice setting.  SYNCRONYS operates the NM state designated health information exchange.
Thomas D. East, Ph.D.
Vice President and Chief Technology Officer
Tom East, Ph.D., is the Chief Technology Officer for SYNCRONYS. Dr. East has over 30 years of experience in health information technology, with 17 of these in executive information technology leadership.  His career has spanned four healthcare systems in Utah, Alaska, Illinois, and New York, combining a strong background in pulmonary medicine and critical care, strategic planning, program/project management, resource management, adoption of best practices, and innovative technology to support rural healthcare.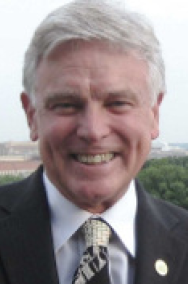 Dale Alverson, MD
Chief Medical Informatics Officer
Dr. Alverson is Professor Emeritus and Regents' Professor at the University of New Mexico where he is the Medical Director of the Center for Telehealth involved in the planning, implementation, research and evaluation of Telemedicine systems for New Mexico, nationally and internationally. He is also the Chief Medical Informatics Officer at SYNCRONYS assisting in their efforts to address the development and meaningful use of health information exchange, adoption of electronic health records, and integration with telemedicine. He is a Past President of the American Telemedicine Association and involved in collaborative international Telehealth projects to advance Telemedicine and eHealth globally. 
J. Randle Adair, DO, PhD – Board Chair — Internist, NM Oncology Hematology Consultants
Michael J. Crossey, MD, PhD, TriCore Reference Laboratories
Maggie McCowen, LISW, MBA, Executive Director New Mexico Behavioral Health Providers' Association
Soyal Momin, Sr VP & Chief Analytics Officer, Presbyterian Health Services
Dusadee Sarangarm, MD, UNM ED Assoc CMIO
Curt Schatz, MBA, VP, IT Operations & Strategic Initiatives, OptumCare Mountain West
Rep. Elizabeth "Liz" Thomson, New Mexico State Representative
Kiko Torres, MD, CPE, Medical Director for Duke City Urgent Care and Duke City Primary Care
Jared Udall, CFO UNM Medical Group
Nancy J. Wright, MD, Las Vegas Medical Group, Pediatrics
Steven P. Kanig, MD - Past Chair/Emeritus - President and Developer, Custom EHR
Martin Hickey, Emeritus, New Mexico State Senator
Teresa Stewart, President and CEO SYNCRONYS (as Ex-Officio)
Kari Armijo, Deputy Secretary, Human Services Department (as Ex Officio)
Chad Smelser, MD, NM Dept of Health (as Ex Officio)
Galina Priloutskaya, Director of  Quality Improvement, Molina Healthcare (Committee Chair)
J. Randle Adair, DO, PhD, Internist, NM Hematology Consultants - SYNCRONYS Board Chair
Mario Cruz, MD, UNM Health, ACMIO
David Goldstein, MD, UNM Associate Professor-Clinical Educator
Eileen Goode, RN, CEO, New Mexico Primary Care Association 
Jon Helm, First Choice Healthcare
Chris Hobson, MD, CMO Orion Health
Ryan Levi, Director of Federal Quality Programs - UNM Health System
Meggin Lorino, Executive Director, New Mexico Association for Home & Hospice Care
Rhonda Mayorga, PhD, COO, Radiology Associates of Albuquerque & AILLC
Terry Reusser, CIO, NM Department of Health
Curt Schatz, MBA, VP, IT Operations & Strategic Initiatives, OptumCare Mountain West – SYNCRONYS Board Sponsor
Pamela Stanley, LPCC
Steven Stoddard, Executive Director, NM Rural Hospital Network
Joseph Tighe, NM DOH Human Services Department
Rick VanNess, Director of Product Development, Rhodes Group
Timothy Washburn, RN, Chief Clinical Officer, Electronic Caregiver
John Williams, MD
Amir Wodajo, MS, CCM, Director, Care Coordination, Western Sky Community Care
Our future is a collaborative effort to bring the strengths of several organizations together to support the health of New Mexicans.
Our partners include:
At SYNCRONYS, we value a team approach, innovation, creativity and communication in the workplace.
We are currently looking for qualified candidates for the following positions:
No current openings
Interested candidates can find more information and submit your resume at 
https://www.indeed.com/viewjob?from=appshareios&jk=62ac075ce0c50035